Bio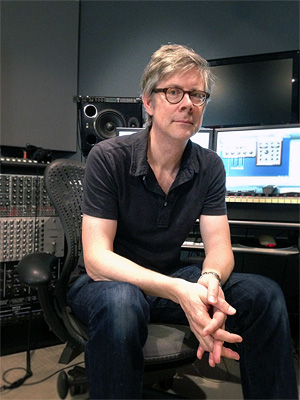 Chuck Graef lives in LA, a recent transplant from New York. During the 90s he created conceptual audio/video/sculpture pieces that were shown in downtown New York galleries as well as a large outdoor piece installed under the Brooklyn Bridge in Empire Fulton Ferry Park, performed in the summer cabaret at Cucaracha Warehouse Theater alongside Blue Man Group, Premium Bob, and Karen Finley, wrote and co-directed the play "The Uncomfortable Three" at Richard Foreman's Ontological Theater, and worked for the estates of Jean Michel Basquiat and Robert Mapplethorpe. He's been a composer since the age of 6, and recently completed his "Symphony 1," an hour-long work for symphony orchestra.
He studied orchestration and composition in New York privately with Deniz Hughes, a concert composer and Hollywood orchestrator, and conducting with Craig Stuart Garfinkel in LA.
Chuck's recent work includes the documentary feature "The Man Who Saved Ben Hur" directed by Joe Forte (writer, "Firewall" starring Harrison Ford); a soundscape environment ("Cascade Pixellation") for the ELLE Fashion | Next runway show at the David Koch Theater, Lincoln Center; Michael Roud's film "Black Cadillac" which appeared in the 2011 LA Shorts Fest; the web series "Josie & Dale" (dir. Mark Rutman), "Z.E.R.O: War Of The Dead" (dir. Mike Disario), and "Stockholm" (dir. Scott Brown, "Larry King Live"); as well as fashion films for Calvin Klein and the Womenswear Designer Of The Year Awards.
Chuck lives and works near LACMA with his wife Edie and their beautiful kids.
© 2013 Chuck Graef, all rights reserved